Vier Spielerinnen und fünf Spieler der SG Pegasus Rommerscheid 1991 e.V. treten bei der Europameisterschaft im Korfball an. Das EM-Turnier findet vom 13. bis 21. Oktober in den Niederlanden statt.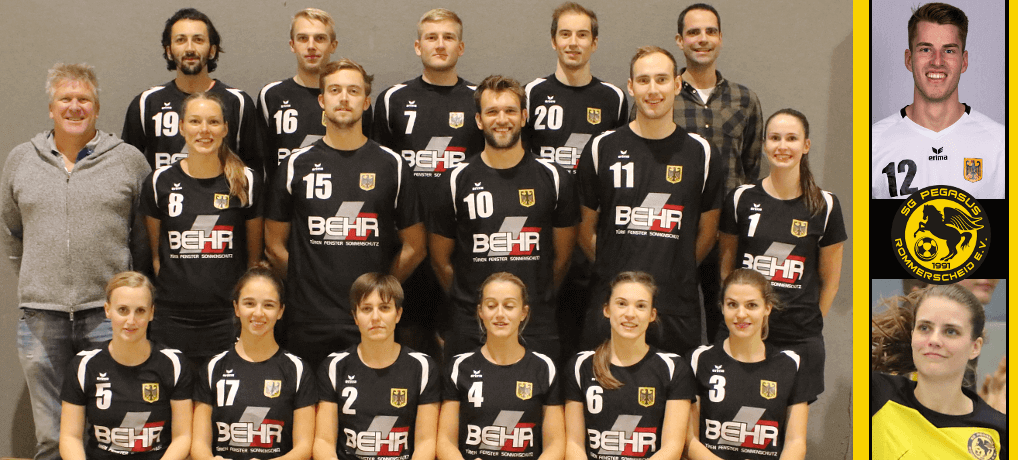 (english version below)
Dort misst sich mit Isabel Almeida erstmals eine Pegasus-Spielerin im Trikot der portugiesischen Nationalmannschaft mit den besten der Welt. Außerdem stellt Pegasus als aktueller deutscher Meister acht deutsche Nationalspieler im 16-köpfigen Kader von Bundestrainer Wilco van den Bos (Niederlande).
Isabel Almeida (Portugal),
Ina Heinzel,
Anna Orth,
Johanna Peuters,
Dominic Düring,
Thorben Hußmann,
Ali Enzar Hrustic
David Liepold,
Timon Orth (alle Deutschland).
Deutschland (5. in der Weltrangliste) trifft in der Gruppenphase auf Belgien (3.), die Tschechische Republik (7.) und Portugal (8.). Aktuelle Informationen zum EM-Turnier gibt es bei www.korfball.de
___________________________________________
Nine players of SG Pegasus are going to play at the European Korfball Championships (EKC) in the Netherlands. Isabel Almeida is the first ever Pegasus-player to wear the shirt of the portuguese nationalteam's shirt. Three women and five men from our club have been nominated to the german squad by Wilco van den Boos. Germany and Portugal will meet in group B at the EKC. The two other opponents are Belgium and the Czech Republic. The tournament will be played in Drachten, Gorredijk, Leeuwarden and Heerenveen from 13th to 21st of October.